Hinkle's Leadership Team is committed to providing quality construction materials and services in Kentucky and the Southeast. Our industry will face challenges and changes in the future, but our leadership team's commitment to our core values remain constant. We are individuals who live and work in your community, and as such, we strive to deliver products and services that meet and/or exceed the needs of our customers and the communities we serve.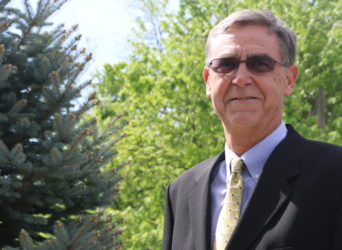 Larry Winkleman
President/CEO
Larry Winkleman is the President of Hinkle Contracting. He joined Hinkle in August of 2013 as Chief Operating Officer and assumed the role of President in June 2015. Prior to Hinkle, he worked in the heavy highway materials and construction business in Ohio for 35 years. Larry serves on several industry boards: Kentuckians for Better Transportation (KBT), Plant Mix Asphalt Industry in Kentucky (PAIKY) and Kentucky Association of Highway Contractors (KAHC). 
Larry received his Bachelor of Science in Civil Engineering from Ohio Northern University in 1978 and an MBA from Heidelberg University in 2001.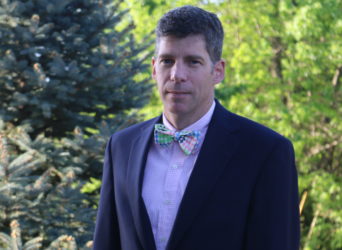 Warren Hawkridge
Sr. Vice President Operations
Warren Hawkridge is the Sr. Vice President Operation of Hinkle Contracting. Warren has over twenty years of experience in the construction materials and mining industries, working with both public and privately held companies.  Prior to joining Hinkle, Warren served in construction materials operations and change management roles for a large multinational materials company in their Mid-Atlantic region.  Warren also worked in the Pacific Northwest region serving multiple roles for Rinker Materials, responsible for production and sales of aggregates, hot mix asphalt and road construction paving. He began his career in the mining industry working for a private aggregate and ready mixed concrete producer while in college.
Warren holds a B.S. in Construction Management from the Central Washington University in Washington State.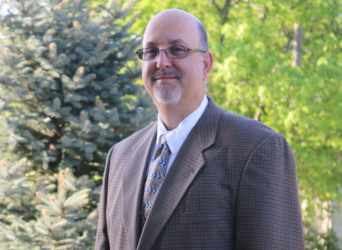 Steven Lee
Chief Financial Officer
Steven Lee is the Chief Financial Officer of Hinkle Contracting.  Steven joined the Hinkle team in July 2015 with 17 years in financial leadership roles with publicly held organizations and 10 years in the family held residential construction business. Prior to Hinkle, Steven has held senior Finance & IT positions in the building product manufacturing space, with responsibility for North American operation and technical finance.
Steven also served as COO/CFO of Lee Homes, Inc. in Somerset Kentucky for 10 years.  This family owned business began by his father was vertically integrated with residential development, insurance and finance arms.
Steven began his career as Plant Controller, with Hartco Flooring Company a division later integrated into Armstrong World Industries.
Steven earned his MBA-Finance from Ball State University in 2008. He received his Bachelor of Accounting from the University of Kentucky in 1988. He received his diploma in computer programing and systems analysis from Somerset Vocational school in 1985. He holds both the Certified Management Accountant (CMA) and Certified Public Accountant (CPA) credentials.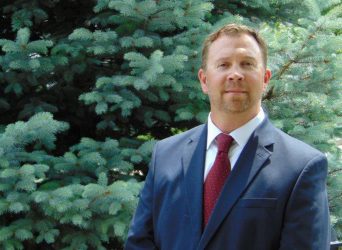 Mike Martin
Vice President of Aggregates
Mike Martin joined Hinkle Contracting Company, LLC., as Vice President of Aggregates on June 3, 2019.  Mike has over twenty years of experience in the aggregates industry.  Prior to joining Hinkle, Mike worked for Delta Companies, Eagle Iron Works and Lattimore Materials. Mike is skilled in all functions of aggregate processing and possess a strong focus on maximizing production.
Mike holds a Bachelor of Science in Geology from Iowa State University.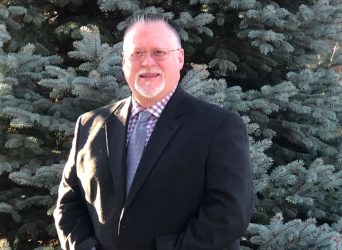 Dr. J. Gregory Gillum, CPCC
Director Human Resources
Dr. J. Gregory Gillum, CPCC, is the Director of Human Resources for Hinkle Contracting Company, LLC. Greg has almost three decades of experience in talent acquisition and development roles. During this time, he spent 16 years as CEO of humanfusion, a management consulting firm specializing in recruiting, hiring, onboarding, and developing managers. Prior to that, he spent 6 years on the faculty of the Medical College of Virginia, and almost a decade in senior management positions with GlaxoSmithKline.
Greg obtained his doctoral degree in pharmacology from the University of Kentucky, and earned his CPCC (Certified Professional Co-Active Coach) certification from the Coaches Training Institute of San Rafael, CA. He is also certified by the Winslow Research Institute to administer and interpret their 24-trait normative behavioral assessment. Greg is also a certified trainer with Achieve Forum, an international leadership development company based in Boston, MA.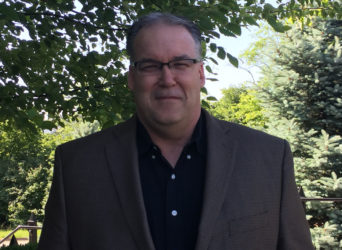 Jeff Mingus
Vice President of Equipment
Jeff Mingus is the Equipment Division Vice President at Hinkle Contracting.  Jeff joined Hinkle in November of 2012. Prior to that, Jeff's experience includes work in the Oil and Gas, Heavy Industrial and Water/Wastewater Construction industries. He has 29 years of experience in heavy equipment maintenance, repair, financial and compliance management. Jeff is a member of Association of Equipment Management Professionals (AEMP).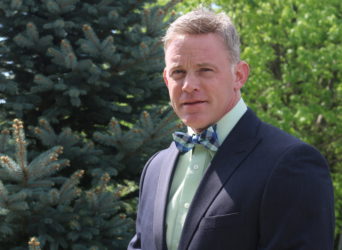 Tracey Bubnick
Safety Director
Tracey Bubnick is the Safety Director of Hinkle Contracting. Tracey joined the company in July of 1999.  Prior to coming to work at Hinkle, he worked as the safety director of Southern Belle Dairy manufacturing plant located in Somerset, KY.  He currently serves on the safety and environmental committees of Kentucky Crushed Stone (KCSA) and Kentucky Association of Highway Contractors (KAHC).  He attended the University of Kentucky and recently earned his Certified Mine Safety Professional credential.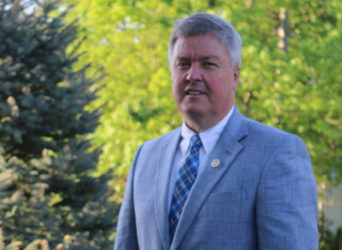 Tom Ralston
Vice President Asphalt Paving
Tom Ralston is Vice President Asphalt Paving for Hinkle Contracting. He began working at Hinkle in 1990. He has worked in the highway contracting industry a total of 38 years. Tom serves on several local community service boards: Paris/Bourbon Chamber of Commerce, Paris YMCA, and Hospice of the Blue Grass Advisory Board.
Tom received his Bachelor of Science in Civil Engineering from the University of Kentucky in 1978. Tom received his Professional Engineer's License in 1983.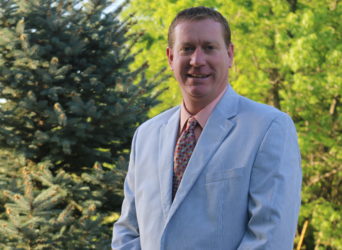 Jamie King
Vice President Asphalt Plants and Logistics
Jamie King is Vice President for Asphalt Plants and Logistics for Hinkle Contracting.  He joined Hinkle in May of 2005 and held the positions of Area Manager and, later, Vice President for Ohio Valley Asphalt.  He assumed the role of Vice President for Asphalt Plants in 2013, and recently added his role with Logistics.  Jamie has worked in the highway construction industry for 21 years.  He has been active in committees for both the Plant Mix Asphalt Industry of Kentucky (PAIKY) and the Kentucky Association of Highway Contractors (KAHC).
Jamie received his Bachelor of Science in Civil Engineering from the University of Kentucky in December 1995, and is a Registered Professional Engineer in Kentucky.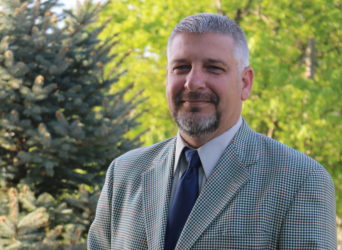 Greg Howard
Vice President Property & Development
Greg Howard is Vice President of Property & Development for Hinkle Contracting. Greg joined the Hinkle team as a project manager in 1995 where he managed asphalt paving construction projects throughout south central Kentucky. In 2007 Greg was promoted to Vice President of the Cumberland Asphalt Division, managing all of Hinkle's asphalt construction operations in south central and southeastern Kentucky, northern Tennessee and western Virginia. Greg was appointed Vice President of Aggregate Operations in January of 2017 where he oversaw all crushing operations for Hinkle. In Greg's new role as Vice President of Property & Development, he will oversee the strategic evaluation of all current and future properties and leases. Greg holds a degree in Bachelors of Science in Civil Engineering from the University of Kentucky, and is a Registered Professional Engineer in Kentucky.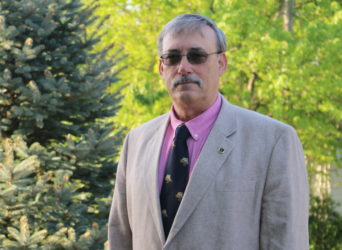 Timmy Tipton
Quality Control Director
Timmy Tipton is Quality Control Director of Hinkle Contracting, LLC.  Timmy began his career with Hinkle in 1976, working initially as part of the maintenance and clean-up crew at Natural Bridge Stone, He became the aggregate technician at Natural Bridge Stone in 1977 and gained certification as an Asphalt technician in 1979, was promoted for a window of time as a asphalt plant superintendent, returned to Quality Control as the QC Manager in the late 1980s. He serves on advisory committees for the Kentucky Plant Mix Association and the Kentucky Crushed Stone Association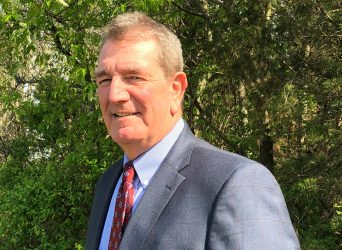 Mel Howard
Triple Crown Concrete General Manager
Mel Howard is the General Manager of Triple Crown Concrete (formerly known as Ready Mix Concrete), a Division of Hinkle Contracting. He joined Triple Crown Concrete in April of 2018. Mel brings over 25 years of executive management experience to Triple Crown in all phases of ready mix concrete sales and operations. Prior to joining Triple Crown Concrete, Mel worked with several ready mix supply operations in the Mid-Atlantic and Mid-West doing start-ups, acquisitions as well performance improvement in the general management/vice president level. Mel studied Business Administration and Psychology at Northern Virginia Community College and Strayer University. Mel has served on various ready mix associations and executive boards in his past roles and looks forward to serving his customers, his employees, his community and the ready mix industry.